Flavors of Paris at a Classic French Bistro in NYC
When you step into the best French bistro in NYC, you should feel as though you've been transported all the way to Paris. Food is king, of course, but atmosphere plays a huge role in the quality of your dining experience. That's why every element of your experience at Jacques Brasserie has been carefully curated to ensure that your culinary journey is authentic and immersive.
Like a bistro, a brasserie is a place to enjoy an unpretentious meal in a relaxed environment. It's the kind of place that encourages you to linger rather than feel hurried out once the check has arrived. It starts with the decor, both outside and inside. The classic French bistro combines cozy nostalgia with a charming quirkiness – picture the iconic rattan chairs under awnings, welcoming sidewalk diners. The sounds of New York fade away, and it's time to dive into the authentic Parisian menu.
Our French bistro in the Upper East Side gives you a taste of French dining culture. A meal should be an occasion; food is something to be savored and celebrated. Most importantly, it should be shared – gathering family, friends, or colleagues around the table.
When it comes to French food, there are a few things that no menu or meal should be without. First is cheese, naturellement. France is known for its cheeses, and every region has its specialty. Step outside of your cheese comfort zone and sample a few on our Assiette de Fromages (cheese plate) while you wait for your main course to arrive. 
France is also known for its baking, from flaky, buttery croissants to crusty, light baguettes. Whether it's bread or pastry, it's sure to be a stand-out. You may see the term "demi bread" on our lunch menu. This refers to a half-size baguette, just right for one person. It's always worth incorporating a little French bread into your meal.
No Parisian meal would be complete without a glass of wine. With a broad selection of wines, you'll be sure to find something that complements your meal perfectly. Our knowledgeable bar staff will gladly advise you on your next visit.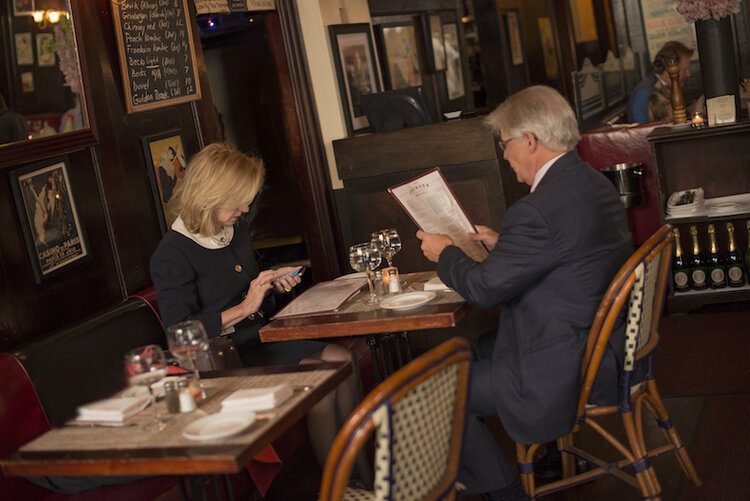 Terroir in French Cooking
When we talk about "eating like a Parisian," we're touching on the edges of the French concept of terroir. Literally meaning "soil," this refers to the French emphasis on locality, on food with a deep sense of place. This is manifested in the use of locally sourced ingredients and the focus on local dishes.
You may be at our French bistro in NYC, but our mission is to use this approach to transport you to Paris. While we don't source our fresh ingredients all the way from France, to ensure the best possible quality, our menu features many authentic French ingredients, not least the cheese and wine selections. Constructing a menu this way adds depth and authenticity to the flavor that can't be faked.
French Tunes Setting the Mood
You'll know you're in a French bistro, in NYC or anywhere else, when you hear the music as you walk in. A meal should be a feast for every sense, including what you hear! The subtle choice of classically French music helps set the mood without overpowering or trying too hard. 
It's hard not to feel like you're having an authentically French experience while being serenaded by Edith Piaf or Georges Brassens. You may not understand what they're singing, but their voices evoke something that feels essentially French. The music seals your experience away from the noise of New York, spiriting you away to a little corner of French heaven in Paris.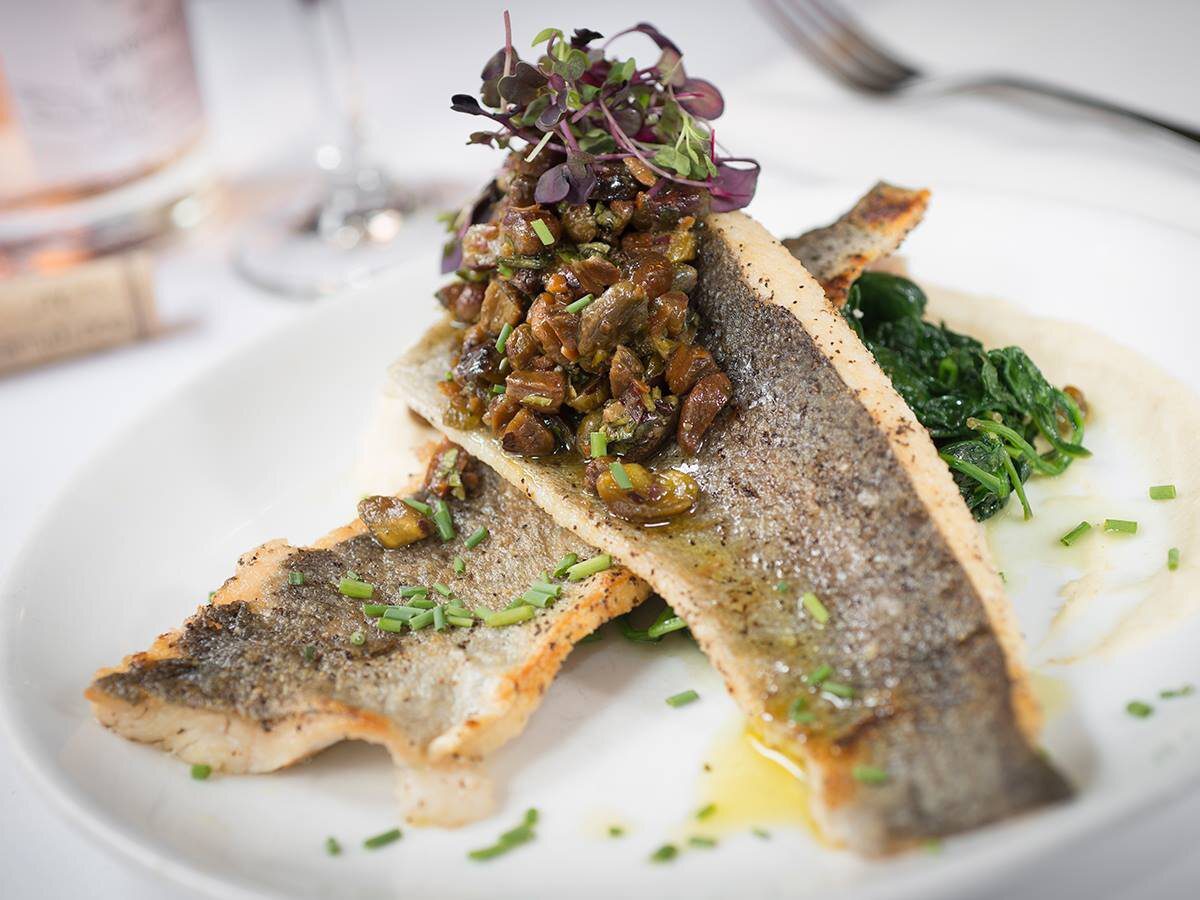 Exquisite Food Presentation at NYC's Best French Bistro
Once you've settled into your seat, taking in the decor and letting the music sweep you away, it's time for the main event: the food. Once again, the idea of eating with all of your senses is what separates the best French bistro in NYC from the rest. Before you've taken a single bite, you can feast your eyes on the elegant presentation of every dish. 
You may not be able to skip across the pond for a meal, but here at Jacques Brasserie, you'll get the next best thing. Immerse yourself in all things French and take a culinary trip to Paris with us. Whether it's lunch, dinner, or even brunch – our warm and welcoming staff are ready to whisk you away on an unforgettable taste adventure.